Sarah Cosgrove
Head of Communications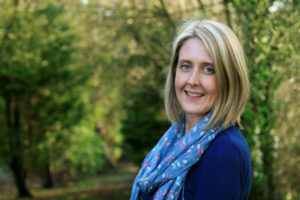 Sarah has over 20 years of experience in communications, having worked in PR agency and the public sector. Sarah joined A Rocha from the Wales Audit Office where she held the post of Head of Communications and Publishing. Prior to this, she was the Director of Corporate Communications for South Wales Police where she worked on several high profile homicide and anti-corruption investigations, becoming a specialist in crisis communications and corporate strategy. Throughout her career, Sarah has used her skills to assist the work of several charities including WaterAid and South Wales Police Youth Trust. She currently serves as volunteer communications advisor to Race Council Cymru.
Why A Rocha?
I love a role where events unfold daily! Being challenged is important and I enjoy applying my communications experience to novel scenarios. A Rocha exercises my ability to anticipate news and deal with the unexpected. One day I may be mobilizing a communications campaign to protect a forest from developers and the next I could be coming up with ideas for a new website.
Has A Rocha influenced the way you live?
Yes, I'm much more aware of global environmental issues and the link between social injustice, habitat degradation, poverty and inequality of opportunity.
I'm trying to pass on what I learn about conservation to my young daughter; she loves to identify birds and plants. We now walk to her school and take the bus or train instead of the car whenever we can. I know this won't fix all the problems in the world, but I'm learning that our individual efforts could add up to something considerable.
I couldn't do my job without…
The fantastic communications team, a bottomless biscuit tin and an endless supply of tea!